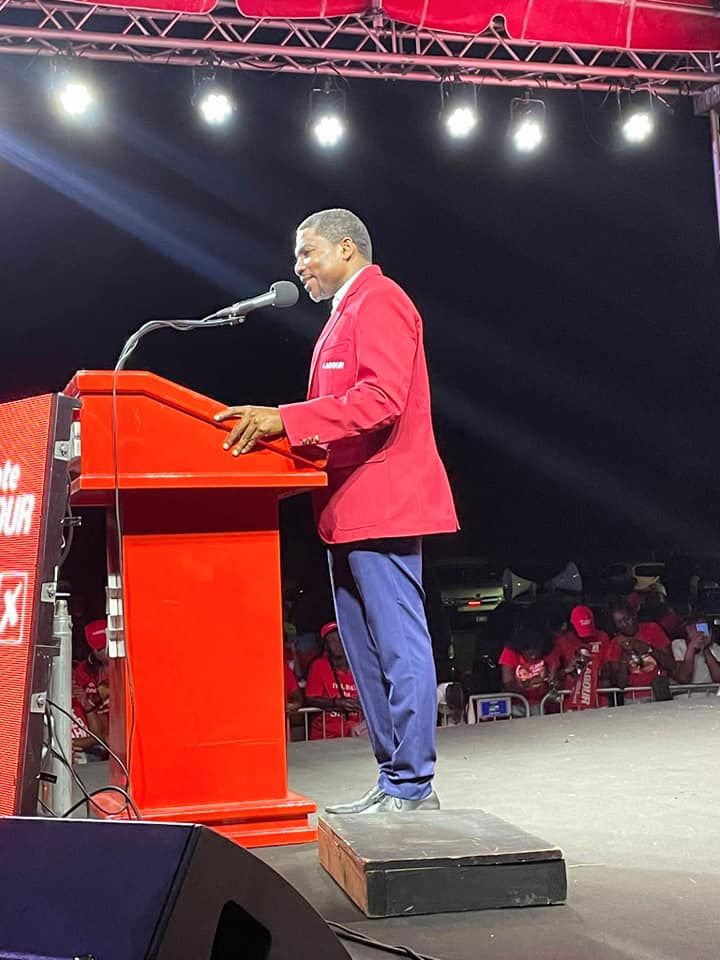 WATER WOES IN CAYON WILL BE FIXED
04.08.2022
BASSETERRE ST KITTS - For years upon years, residents of Cayon have suffered not only a lack of water but also a lack of vision from their political representative. However, Dr. Terrance Drew of the St Kitts Labour Party (SKNLP) and Candidate for Constituency 8 (8) has made a firm commitment to finally fix the water woes in Cayon.
Addressing another large and expectant crowd on the Cayon Lawn on August 2,, Dr. Drew made it abundantly clear that the current water situation is unacceptable. He declared. "When they say there is no water in Cayon, it is PAM and PLP who failed the people of Cayon. The incoming rep stated, "I've spoken about it and a lot of Cayon people have reported that they did not know that it was the Labour Party that brought in a company called Bead".
The Labour leader went on to explain that Bead had started work in Cayon prior to the 2015 General Election. On assuming office, Team Unity abandoned the projects that Bead started without any plausible reasons but petty politics. He explained that a local resident invested heavily in Bead but that did not matter to an uncaring Government. And now after seven years and days before the General Elections, the pretenders in Cabinet have invited Bead back to start drilling again.
Dr. Drew emphatically announced that, "Delivering water to you would be a top priority. The two past Ministers of Infrastructure, Ian Patches Liburd and PAM leader Shawn Richards came in for severe criticism from the attentive audience. People wanted to know how much longer they would have to wait to get uninterrupted water service.
Cayon deserves better and the incoming Prime Minister, Dr. Terrance Drew, gave an unequivocal commitment to ensure that water flows again. To ensure that this happens, the leader implored the crowd to go out early and in large numbers on August 5 to help usher in the SKNLP™S A-TEAM to Government.