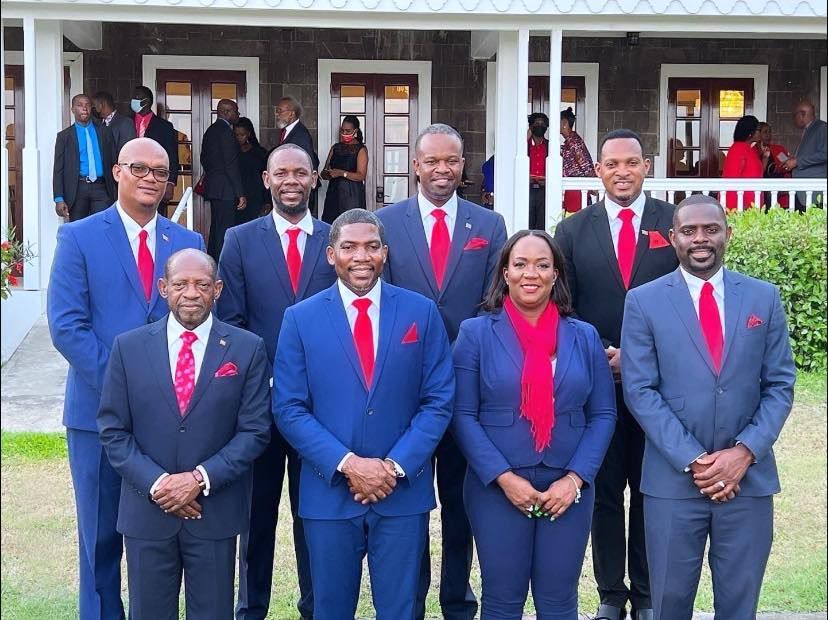 THE PEOPLE HAVE SPOKEN!
8 Aug 2022
BASSETERRE ST KITTS - Citizens of St Kitts and Nevis went to the poll on Friday 5 August, 2022. The General Election came after only two years of the Team Unity Government that took office in June, 2020. Voters placed additional confidence in the construct of PAM, CCM, and PLP, by giving them a ninth representative in the eleven seat Assembly. However, that trust was soon lost. Tensions continued to rise and everything came to a head in 2022 when individual members of Team Unity started a "busing" match in the public.
The war of words continued for months in plain view of all the citizens. The St Kitts Nevis Labour Party (SKNLP) saw what was going on, and under the new leadership of Prime Minister Dr. Terrance Drew, they started to ready themselves for new Elections. The transition from new leadership to General Election mode was not without challenges, but unity of purpose kept the RED engine smoking hot.
In April, 2022, the SKNLP signaled its readiness with a massive rally to introduce the eight candidates selected to contest the Election. While the other side continued to wallow in the mess they made, the real Labour Party stood firm, trusting in their process and mounting a campaign to be remembered.
Then came Friday 5 August……Election Day. There was an element of nervousness amongst the citizens as they cast their vote. In the end, very few could have predicted the outcome in spite of Labour's poll position. Within hours of the closing of the polls, Constituency 4 (C4) was returned by newcomer Samal Duggins. He triumphed over former Minister of Tourism, Lindsay Grant by a whopping 508 votes. This was no ordinary feat, but the SKNLP continued to rack up the numbers before it was finally declared the winner. Konris Maynard, Dr. Denzil Douglas, Dr. Geoffrey Hanley lone female Marsha Henderson, and Dr. Terrance Drew were all elevated to the next Government with resounding victories.
PAM and PLP's candidates withered away under severe pressure from the electorate. By mid morning on Saturday August 6, throngs of voters gathered in the different constituencies to celebrate the end of a corrupt Government led by Dr, Timothy Harris. They then journeyed to C8 to celebrate with Dr. Drew. The celebrations culminated on Fort Street in the center of Basseterre.
Historians are going to have a field day trying to determine all the records that fell during the process. The SKNLP asked for a clear mandate and the electorate obliged in a LOUD and UNAMBIGUOUS VOICE.
The voice of the people is the voice of GOD!!