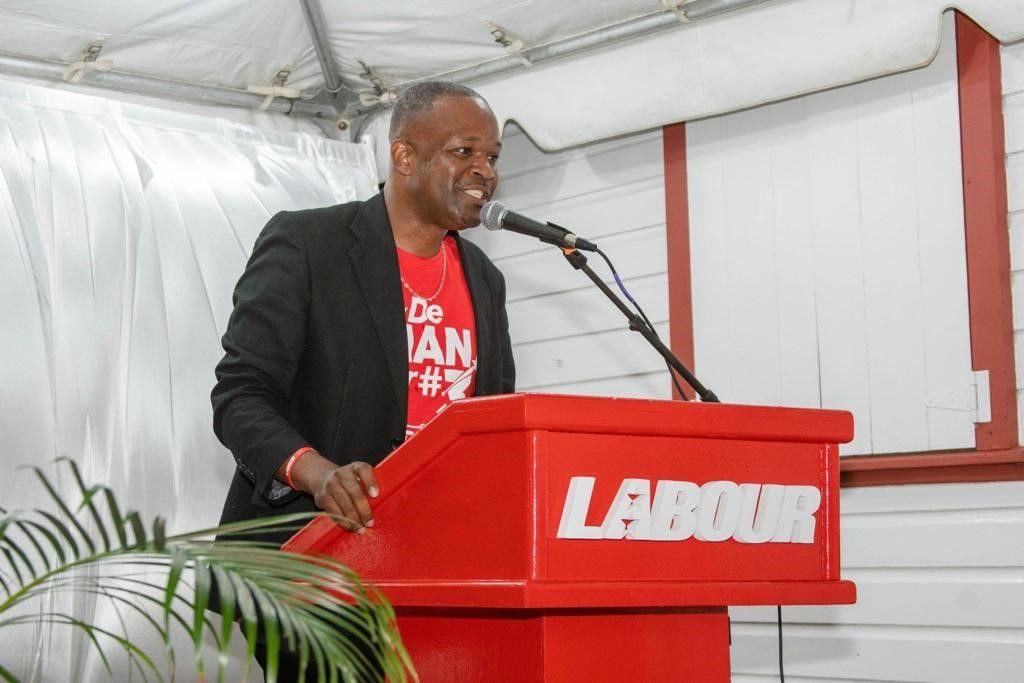 KONRIS plans real relief for residents of La Guerite
30.07.2022
BASSETERRE ST KITTS, JULY 30, 2022 - Konris Maynard, St Kitts Nevis "Labour Party's (SKNLP) candidate for constituency 3 (C3), made a firm commitment to residents of La Guerite Housing Development at the Campaign Rally in Tabernacle on Thursday July 28. This was in response to a rushed ceremony organized by the current representative of C3, Akilah Byron-Nisbett, claiming she was giving Certificate of Title (COT) to the occupants of the La Guerite Government lands. Based on documents shared on Social Media, householders were given a blank COT and a letter detailing the cost of the land during a video/photo op.
He reminded the audience that on assuming office in 1995, the then Labour party Government led by The Rt. Hon Dr.Denzil Douglas, transferred lands in the Village designated for housing during the Sugar Industry. The recipients of these lands had occupied them for decades and generations. All the residents had to pay to obtain the Certificate of Title (COT), was the transfer fees. Konris is proposing the same arrangement for the occupants of the lands at La Guerite.
In a straight forward declaration, he stated, "On August 5, when you go to the polls and vote for Konris Maynard, you can keep the blank copy of your blank Certificate of Title but you can throw away the letter that say you got to purchase the land cause we will transfer the ownership of the lands to you at no cost, and all you have to do is pay the transfer fees".
In her desperation to cling to the C3 seat, Akilah has tried some strange tactics, forcing Konris and other observers to question her reliability and transparency since she became a Minister in the failed Team Unity Government in 2020. Konris concluded with the questions, "Is it that Akilah is an apologetic liar or is something going amiss"?