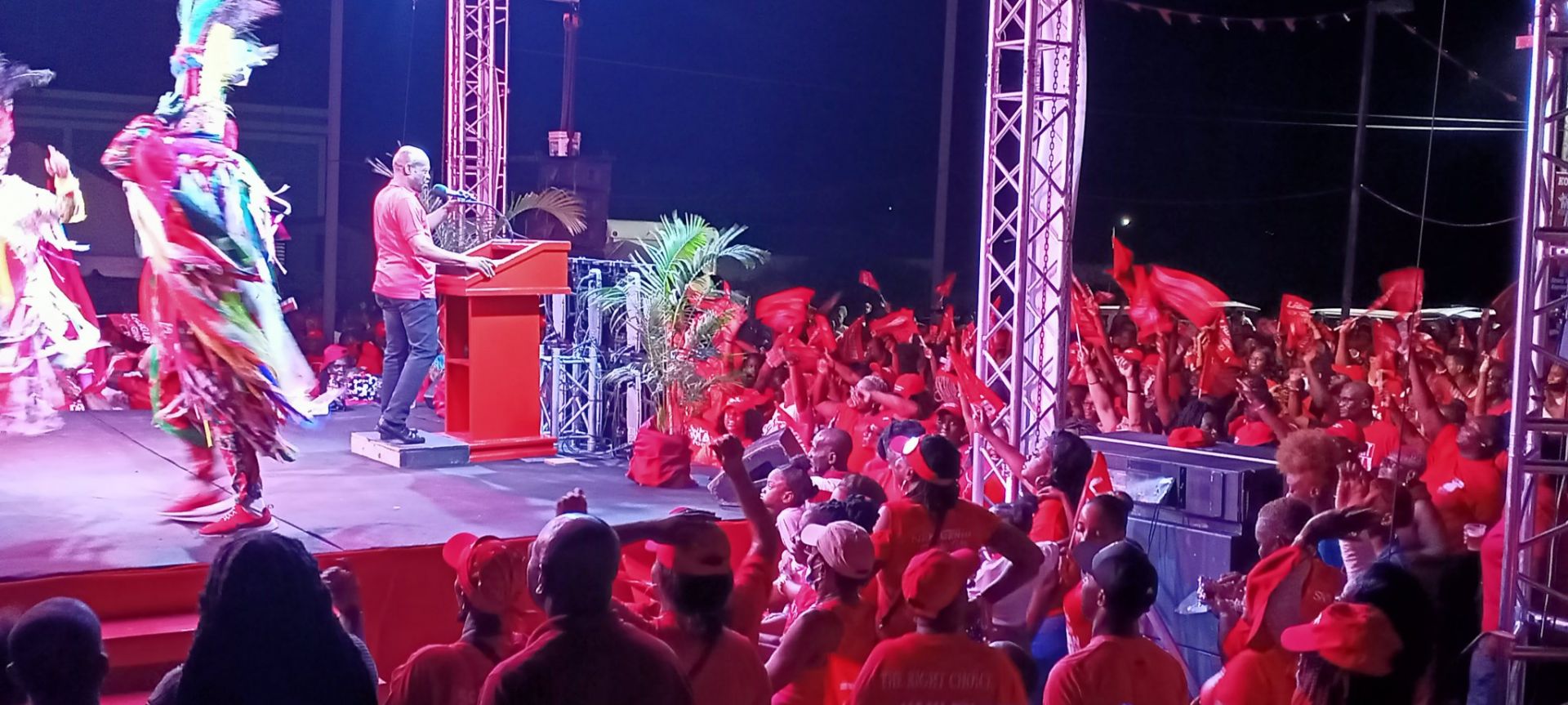 Former St. Kitts and Nevis Prime Minister Dr Denzil Douglas demands apology from PLP opponent Dr. Marc Williams
Former St. Kitts and Nevis Prime Minister and the St. Kitts and Nevis Labour Party (SKNLP) candidate for St. Christopher 6 (Newton Ground to Harris') Rt. Hon. Dr. Denzil L Douglas said Sunday a statement made by the People's Labour Party (PLP) candidate, Dr. Marc Thomas has caused severe damage to his reputation.
In a statement Sunday, hours before the date for the general elections was announced, Dr. Douglas said it has come to his attention that Dr. Marc Williams has made certain statements about him in connection with 2005 funding for a Fisheries Complex in Dieppe Bay.
Dr. Douglas said Dr. Williams made these false statements during a People's Labour Party Public Rally in West Farm on July 15, 2022.
"It is clear that Dr. Williams made these totally false accusations against me with the deliberate intention to cause serious harm to my character and injury to my reputation. All in an attempt to score political points. Dr. Williams' lies were widely published on the People's Labour Party Facebook page, their YouTube Account, WinnFM, and through personal WhatsApp video clips. The level of publication is widespread and has caused severe damage to my reputation. Therefore, I want to categorically deny the allegations made by Dr. Williams against me in his desperate attempt for political relevance," said Dr. Douglas.
He said he takes the defamatory allegations seriously and have promptly instructed his lawyers to take the appropriate action seeking an immediate retraction and apology by Dr. Marc Williams aired in a similar manner to the lies he told about him in West Farm.
"Dr. Marc Williams clearly has no platform on which to approach the people of our beloved communities from Newton Ground to Harris'. Instead, he has shown both his political immaturity and reckless disregard for people's reputation, not unlike his Traitor-in-Chief Leader. Dr. Williams has spewed offensive, scandalous and defamatory statements about my good name," said Dr. Douglas, who added: "While I welcome passionate political debate, I will not tolerate defamation of my character."
The former prime minister further expressed the view that Dr. Williams must be very well aware that on the last occasion he had reason to approach the Court to protect his good name, the Court gave him a sizeable award. "Therefore, Dr. Williams should be forewarned that he will suffer a similar fate if he does not accede to my lawyers' demands for a retraction and apology. I will not stand for this and intend to pursue this matter against Dr. Williams to the fullest extent of the Law if he refuses to cooperate" Dr. Douglas said.